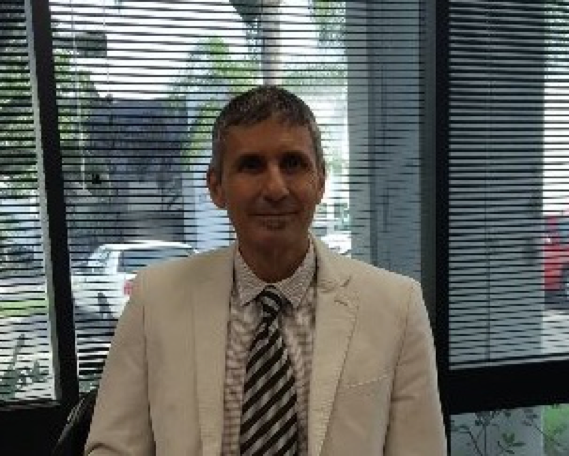 David G. Nahmad, President, CTO & Co-Owner
David Nahmad is a graduate in Physics from the Mexican National Autonomous University (UNAM) in Mexico City, Mexico, where he started R&D with the molecular physics team of the theoretical physics department of the UNAM Physics Institute under Ph D. Carlos Bunge.
Between 1987 – 1989, David was the director of the Exact Sciences Department of the Universidad del Valle de Mexico (UVM), the largest private University in Mexico, developing with his team the curricula for the engineering careers.
David participated in the development of solid, liquid and hybrid rocket boosters with Independent Rocket Systems in California from 1989 – 1992.
In 1993 he founded ECO-LOGIC Environmental Engineering in Fullerton, California, where the company specialized in the development of custom designed environmental processes for various industries.
During 1998 to 2002 David founded and managed PRAXIS Ingenieria Ambiental SA de CV in the state of Tabasco, Mexico, achieving successful completion of more than 15 major projects in the O&G industry.
With more than 120 successful projects in the USA, Mexico, Canada, Korea, Australia, Malaysia, Brunei, and Indonesia, David Nahmad started a new venture in the Middle East with Rukun Al Yakeen International in Oman, RAY/ECO-LOGIC. The JV was dedicated exclusively to Environmental Engineering in the Middle East and Asia.         
With a strong R&D basis, ECO-LOGIC Environmental Engineering Inc. has developed and patented four new technologies in several fields like oil sludge treatment, hydrocarbon recovery from unconventional sources, enhanced oil recovery, enhanced soil remediation and metal recovery from wastes, one additional patent pending.
David brings with him strong technical capabilities for plant and production development, as well as the required knowledge for project management, regulatory agencies and customer interface.
David Nahmad has published and presented his work experiences and developments in pier reviewed magazines and forums around the world like The Society of Petroleum Engineers (SPE).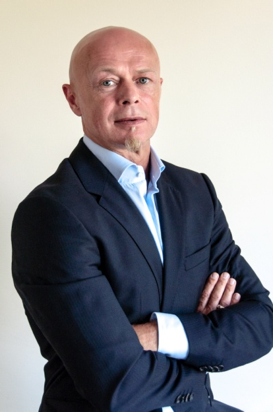 Peter Lenzenwoeger, CEO & Co-Owner
Peter Lenzenwoeger is an Oil & Gas industry professional with over 23 years experience, specialized in the upstream O&G drilling industry with focuses on drilling & completion fluids, solids control & waste management technologies. Since Peter started his career in the early '90s, he has held various field and managerial (technical and operational) positions with service industry leaders M-I SWACO/Schlumberger, Halliburton and AMC Oilfield Services in Europe, AsiaPacific and the Middle East, before joining ECO-LOGIC Environmental Engineering Inc. in 2016 as CEO and Co-Owner, and registering ECO-LOGIC Environmental Solutions FZC in the U.A.E in 2017.
Peter has extensive and overlapping technology knowledge of the mentioned specific product lines, as well as of the overall O&G drilling industry in general, and possesses the economic/commercial, leadership and business development skills of a modern, senior manager.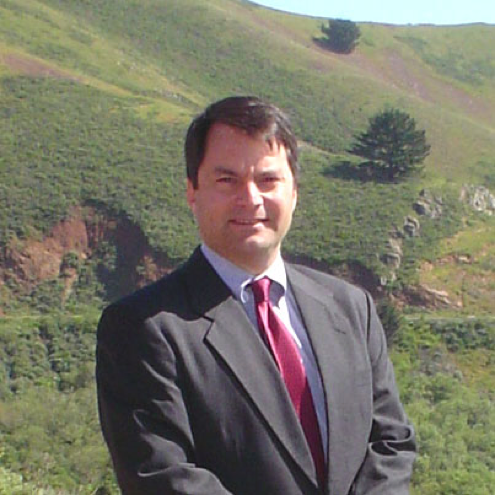 John Lunbeck, Independent Advisor
John possesses a broad background in financial management, with experience as a user, intermediary and provider of capital.  A Chartered Financial Analyst with over 20 years' experience in public and private financial markets, John is currently advising ECO-LOGIC Environmental Engineering on opportunities for commercial partnerships and inbound investment.  He also provides consulting services to other technology and natural resource players seeking access to capital markets, including a US venture with a novel geothermal technology.  John has held lead roles in establishing operations of several companies in new markets, including serving as General Manager for a US$200mn infrastructure and commercial real estate development in Myanmar.  He is currently a Senior Advisor with Andaman Capital Partners in Myanmar, for whom he has led engagement teams within the energy, power, agricultural inputs and medical services sectors. 
John holds a B.A. in Political Science from Middlebury College and an MBA from the University of Washington.