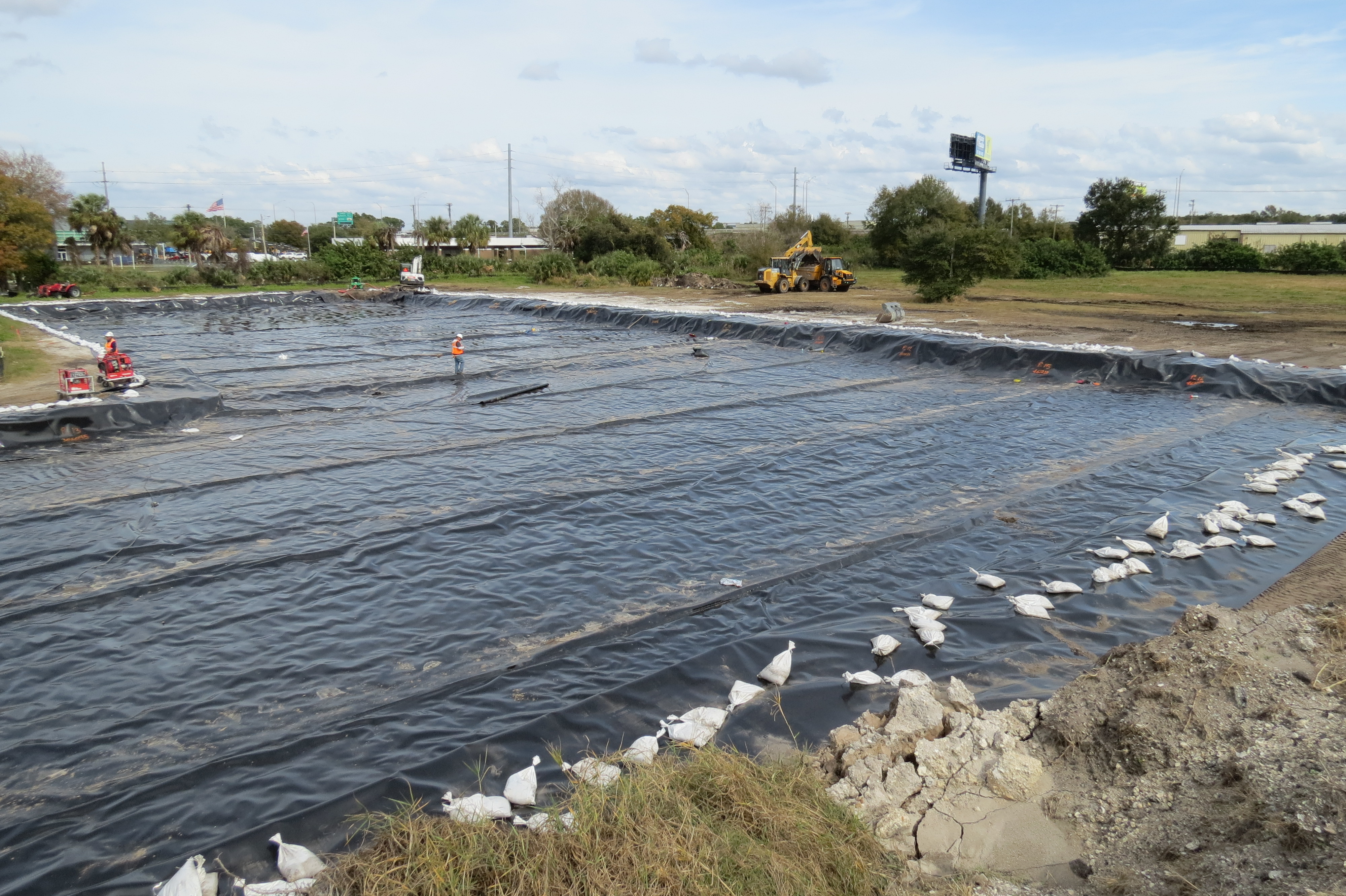 Based on a series of physical, chemical and biological processes, ECO-LOGIC Environmental Engineering has developed and applied a technology to enhance and expedite degradation of aliphatic and aromatic hydrocarbons. This technology has been successfully used to treat contaminated soils, waters and sludge, varying from drilling fluids residues to API separators and tank bottoms. The technology works best in the range of 10,000 ppm to 100,000 ppm TPH, up to a maximum of 250,000 TPH and in the absence of heavy loads of asphaltenes and paraffinic compounds.
ECO-LOGIC's award winning FreeRAD Enhanced Soil Remediation technology is based on the use of three principles - physical, chemical and biological - to decompose (oxidize) or break the hydrocarbon chains. The treated soil is usually left in a fertile state that is compatible and favourable to the growth of any vegetables.
The processes involved include:
Hydration, homogenization and surfactant addition

Excess free oil removal

Free radical compounds addition for hydrocarbon oxidation

Photo-active compound addition for UV degradation

Native bio-augmentation by enhanced composting and land farming
The FreeRAD technology can be applied in-situ, if favorable conditions exist (soil capillarity and/or enough reach for reagents, water and oxygen to reach contaminants), or ex-situ in specially constructed treatment cells under the land farming methodology.
ECO-LOGIC will provide a comprehensive solution for any contaminated soil/cuttings problem through in-house lab testing and based on years of experience on similar projects with the award winning FreeRAD technology.
Some of Eco-Logic's projects:
Industry: Oil & Gas

Client: PEMEX

Location: Mexico

Type of project: Soil Remediation

Duration: 6 months
Industry: Oil & Gas

Client: PEMEX

Location: Mexico

Type of project: Soil Remediation

Duration: 14 months
Industry: Oil & Gas

Client: PEMEX

Location: Mexico

Type of project: Soil Remediation

Duration: 7 months
Industry: Oil & Gas

Client: PEMEX

Location: Mexico

Type of project: Soil Remediation

Duration: 7 months
Industry: Oil & Gas

Client: CHEVRON, Indonesia

Location: Mexico

Type of project: Soil Remediation

Duration: 6 months
Industry: Oil & Gas

Client: Hanjin Inc.

Location: USA

Type of project: Soil Remediation

Duration: 8 months
Industry: Oil & Gas

Client: DNO, Oman

Location: Oman

Type of project: Soil Remediation

Duration: 4 months